Welcome to the second cohort of the Quali CloudShell Champion program! This program acknowledges some of our most prominent advocates and contributors who are actively promoting automation within their companies.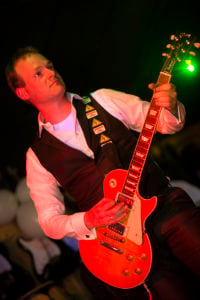 Rocket Scientist category: Someone who is recognized for their technical wizardry and contributed helpful Shells or Plugins to the Quali repository.
Winner: Maarten Juffermans, Liberty Global
Maarten is the lead test automation engineer of the International Test Center Engineering group (ITC) at Liberty Global. His team is in charge of providing the infrastructure to the technology engineering teams to enable them to deliver their products (CPE, Network, VoIP, DTV, Automation etc.). They are based in the Netherlands.
One of Maarten's primary contribution was to develop all the Shells related to digital media devices used by the business units. That included the support of a large variety of Set Top Boxes (STBs) from different vendors to automate the firmware testing (60 devices moving up to eventually 600 devices). Maarten has also been using an innovative approach to enable Ansible Automation playbooks for physical components in the CloudShell blueprint. Finally, he also built a framework to sync inventory from their DCIM tool into CloudShell.
When not busy developing Shells, Maarten performs as the lead guitar player in a local Rock band called "Rokkbottom".
Have a champion in mind? Registrations are opened for our round of awards. You can nominate yourself or on behalf of someone else.