I don't know about you, but I've been to many CLUS. It's anticipation, excitement and dread all balled together the few weeks before while preparing for the show. Remembering last year in Vegas, or the year before that in Las Vegas, or the year before that in San Diego, or the year before that in San Francisco, or the year before that in …you get it. In the weeks up to the event, an excited and reluctant, tugging anticipation.Knowing, on the horizon - too may conversations, too many hours standing, too many drinks, and too much food - the kind of intense week requiring stamina and a weekend afterward for recovery. Lucky, yes! - The topics are good, conversation is easy and it's always great to have Cisco DevNet to share. What a great program to be a part of. and makes for easy conversation on the exhibitor show floor when describing Quali's unique Sandboxing technology and how DevNet uses it.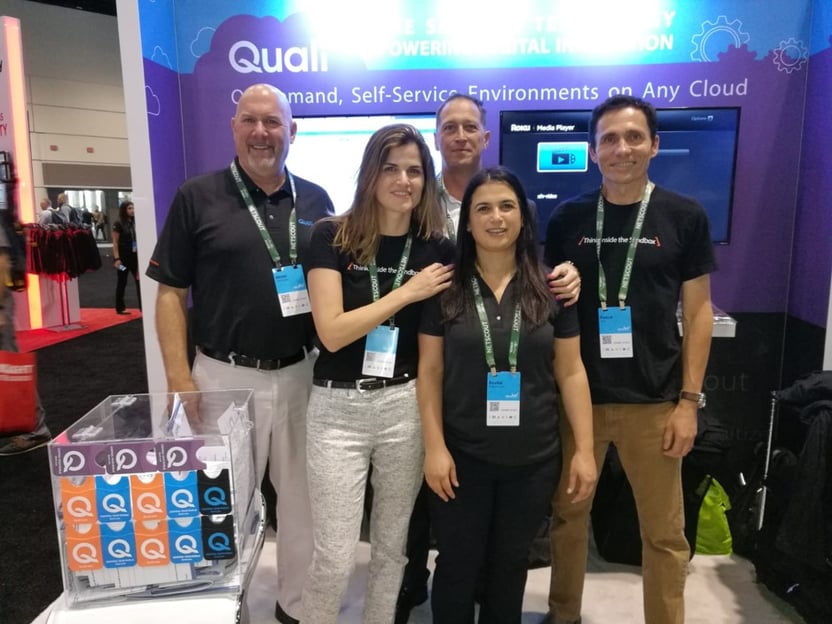 This year in Orlando was no different, it was a great show and when over, I was ready to be home. Lots of great laughs and fun times with new and old friends, exciting technology, fun parties, and a wee bit of a hangover. As much as it was the same, it was different. After attending for so many years, this time I was a little more reflective, of how much CLUS has grown, changed, evolved, and matured. Which also brought back great memories of all the good years I've had as a technologist being associated with Cisco.From being recruited out of college to my first high tech job at Cisco in Menlo Park - 1992, the same year as JC, and through astronomical growth and many technologies and acquisitions - all the way to this past event, #CLUS18. Cisco has lead technology change and innovation at blistering speed, bringing prosperity and growth as well as adopting new technologies for the world to use.Every day giving us, the everyday people, a chance to make a difference.The true magic of CiscoLIVE - the people.Look at the Social Impact initiatives and the Global Problem Solvers initiatives that Cisco promotes.Free access to technology learning and developer experiences through LIVE hands-on Sandboxes through Cisco DevNET's 500,000 members - all of these are examples of people in action.
On a personal note - I have to tell you, the catalyst for all the reflecting started after seeing many friends I've known for years at #CLUS18. In particular, 3 friends of whom we all used to work together at Cisco, but hadn't seen each other in 13+ years. The kids are now grown, the times have changed a lot. But the introductions were as close, warm and familiar as if we had seen each other two weeks before. Talking family, tech, and toasting to the years. Quality experiences and quality friendships fostered at CiscoLIVE live on and on.Martin, Andy, Pablo - great seeing you.
-Sean Stephenson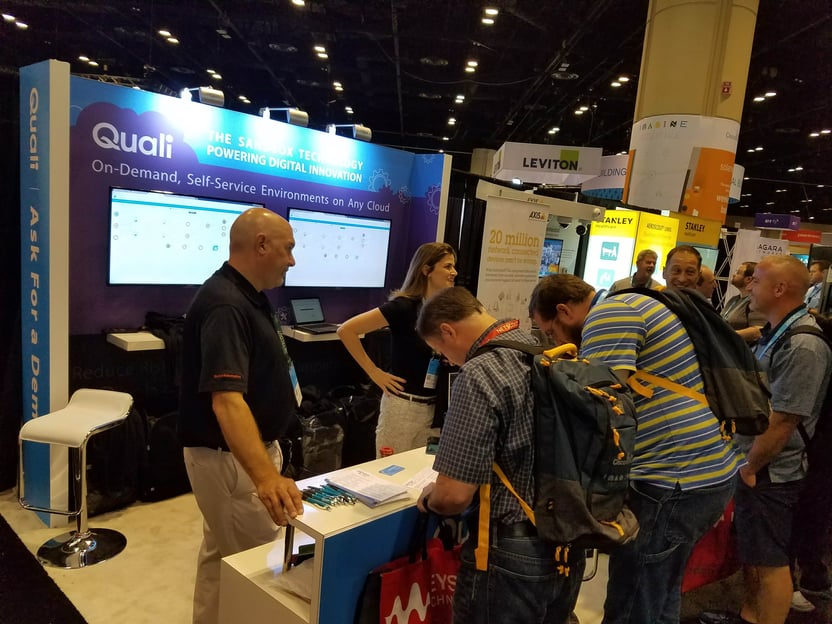 Reflecting back on this event, here's another contribution from Brian Mehlman, Director of Enterprise Business Development at Quali:
It has been many years since I have attended Cisco Live, and after being at the show this year, I am very happy that Quali allowed me to go to this event. It was one of the best events I have been to in a very long time. The many vendors that attended had really solid exhibits and engineers doing demo's/explaining the value of their technology. Stopping by the Cisco DevNet area was also a highlight. It was very impressive – tons of developers testing out the easy to use an online portal to spin up specific Development environments in minutes. I am glad Quali had a booth and represented how we help many of our customers including Cisco Labs and the DevNet Automate the delivery of the environments by allowing them to build sandboxes through our CloudShell Software's API. Many people were very excited about our new technology and automation for their companies future needs as they are moving resources to the cloud.