Guest blog contribution from Quali's summer intern – Tejas Mattur, of Mission High School
Until the late stages of the 20th century, automation technology was utilized solely in industrial environments, to assist with the production of material goods. This would change, thanks to development of computers and the rise of the Internet. The advancements of said technology in turn led to the rapid growth of massive tech firms around the world, all of whom began to utilize information technology (IT) to manage their data and ​improve​ their business efficiency. The expansion of the IT sector allowed for a new type of automation technology to be put into place - IT automation. IT automation is one of, if not the most prevalent forms of automation technology today. Its popularity has even led to the evolution of technology that can go hand in hand with IT automation, such as artificial intelligence (AI) and machine learning (ML). Compared to less than 100 years ago, when we had begun to explore the possibilities of technology such as Ford's assembly line, we have now entered a world where we've began to train robots to exhibit human intelligence, and think as we do. The flexibility of intelligent automation will pave the road to the future.
[caption id="attachment_15229" align="alignleft" width="300"]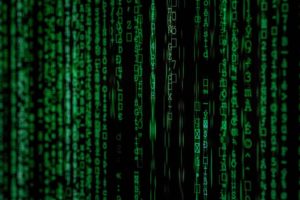 Photo by Markus Spiske temporausch.com from Pexels[/caption]
Before getting into the specifics of AI and ML tech in conjunction with IT automation, we must first take a deeper dive into IT automation and its depth itself. Since its introduction, IT automation is one of those terms that means different things to different people, because it includes a diverse array of functions. The official ​definition of IT automation​ is the use of instructions to create a repeated process that replaces an IT professional's manual work in data centers and cloud deployments. This replaces a series of actions and responses between an administrator and the IT environment. There are a variety of IT automation products sold by traditional IT vendors on the market. Companies like ​Microsoft​ provide automation capabilities through their products such as ​System Center 2016 Orchestration and Service Manager​, as well as ​PowerShell​ DSC. Microsoft sells these sort of products to system administrators and power-users, to allow them to automate the administration of a number of different operating systems. Microsoft's products are quite broad; there are other automation vendors, such as ​BMC Software​ and SaltStack, who offer more specific products. ​SaltStack ​specifically focuses on DevOps​, offering automation tools that assist with software deployment integrated within an organization's infrastructure. Aside from administration and DevOps, IT automation also holds value in fields like data analytics and business intelligence. ​Studies ​in recent years show that the largest share of new IT spending is expected to go towards data analytics. The company, Advanced Systems Concepts Inc.​, has a product known as ActiveBatch, and one of ​its many capabilities ​includes IT automation solutions that help with decluttering data complexity, and improving visibility within data sources and dependencies. These use cases are just a few examples of companies that use IT automation within their business platforms, and they show the importance of automation due to its relevance in a variety of different fields.
An important distinction to make when discussing automation is the point that an automated system is different from an intelligent system. An automated system simply follows the commands it has been given by the human who programmed it. For example, an email spam filter is an automated IT mechanism whose goal is to filter out unwanted/junk messages. At times, important emails will end up in the spam folder, and unwanted spam email can also bypass the filter and end up in the normal inbox. The system is not intelligent in the respect that it doesn't have the ability to recognize and correct its mistakes.
This is where AI comes in. As we progress towards the future, IT automation will also continue to progress, incorporating AI technology. The ​'new IT'​, intelligent technology, would be able to decrease the importance of human-made automation rules, relying instead on autonomous choices guided by high-level business cost and compliance requirements. The new IT is more commonly known at the moment as ​AIOps​. These tools use predictive analytics and ML to find outcomes, which then trigger automated IT mechanisms. These tools are helpful in most traditional IT functions, such as data storage, analytics, and administration. AIOps products are relatively new, but a good amount of them exist, including Splunk's ​IT Service Intelligence Tool​, BMC's ​TrueSight ​platform, and Cisco's ​Crosswork Situation Manager​. The functionality and adaptability of this technology make it seem as if AI and IT automation will provide nothing but benefits for the future, but when considering the future of automation, we must ask ourselves the question - do the benefits of AI and automation outweigh its costs?
Note from Quali:
We were fortunate to have Tejas Mattur, of Mission High School, intern with the marketing department. As part of his internship, he researched the evolution of automation and its applicability to the workforce of the future, as seen from the viewpoint of a high schooler, and made some recommendations. His work is serialized into a three-part blog series published on the Quali website. Thank you to Tejas, and we wish you great things in the future!