Earlier this year, Quali launched a new program, "CloudShell Champion", to acknowledge some of our most prominent advocates and contributors who are actively promoting automation within their companies.
After a rigorous selection process, our first cohort of nominees brought us 2 winners in 2 different categories that I will introduce in this article: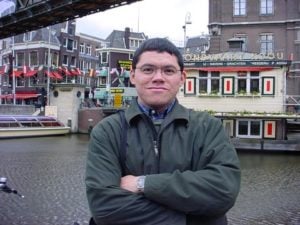 Transformer category: Someone who has grown the user base for CloudShell within their organization or done an exceptional job of training and onboarding teams.
Q1 winner: Daniel De La Rosa, Broadcom
Daniel is the manager of an infrastructure lab team within the Brocade Storage Network division of Broadcom. The goal of their team is to enable the broader organization to develop, sell and support their fiber channel product line by providing them access to lab resources. To accomplish this goal in the most efficient way the team has adopted CloudShell as part of their automation tool strategy.Daniel has been tirelessly promoting the solution over the last few years to the target end users of the platform (support team, sales team, and engineering team) by setting up various workshops, one on one meetings and documentation -- he calls it "over-communicating". His mission is to increase the adoption coverage to the engineering team. To show the effectiveness of this strategy, he is using the decrease in cost for new lab equipment ordered as a key metric.
In his spare time, Daniel enjoys running, including participating in some of the local bay area many races, Bay to Breakers and Warf to Warf among others.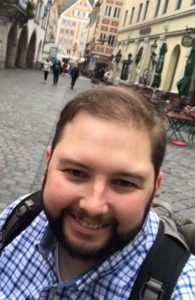 Rocket Scientist category: Someone who is recognized for their technical wizardry and contributed helpful Shells or Plugins to the Quali repository.
Q1 winner: Matt Branche, Broadcom
Matt is the CloudShell guru and automation engineer in the Brocade Storage Network division of Broadcom. He is the hands-on automation go-to guy in Daniel's team, leading the charge for building automation on top of CloudShell. Matt is really excited about the capabilities of 2nd gen Shells (python is his favorite language) to build custom integrations with the Brocade OS and extend the capabilities of the platform with integrations like SalesForce and Jira. This will enable his team to significantly improve the user experience of the sales team and the support team and increase adoption of the platform. Matt is also looking forward to more contribution to the Quali Community.
When he's not in the middle of developing new Shells, Matt enjoys tinkering with his home network and riding his motorcycle.
Have a champion in mind? Registrations are still opened for Q2 awards. You can nominate yourself or on behalf of someone else.