Whether you are an individual, or a corporate, success and interesting lives come to those that step outside their comfort zones, push the envelope and step a bit further out on the edge.
2017 was an interesting year for Quali with a lot of change - mostly self-driven, considerable business success and a chance to move the needle a bit further.
Here are 10 things where Qualians put pedal to the metal in 2017 and consciously stepped out.
Revenues - A record year and a record Q4
2017 was a year where CloudShell revenues started to mature and scale. We had a 88% CAGR in CloudShell subscription monthly recurring revenue. Q4 also had a 55% Q/Q growth with strong revenues between service provider and enterprise customers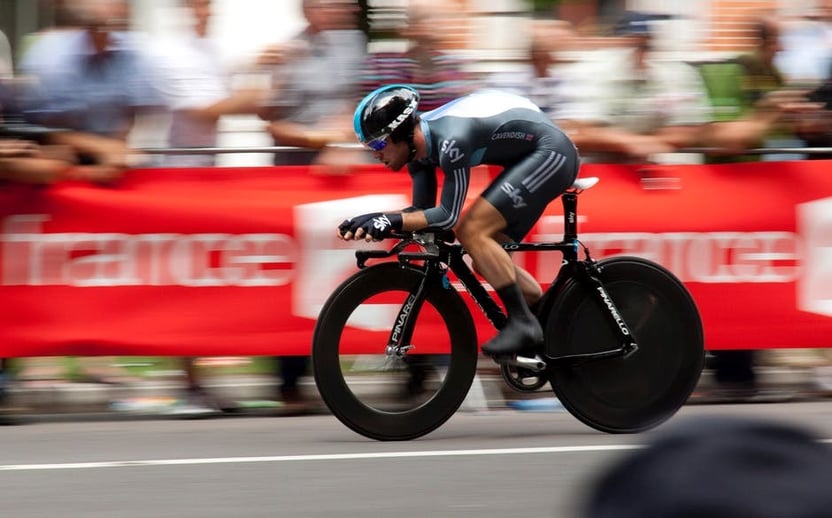 We added five more Fortune 1000 clients in Q4
Quali has been adding several Fortune 500 clients through the year and Q4 was no exception, with the addition of a few more Fortune 500 and Fortune 1000 clients. Our solutions are resonating quite strong with financial services in a number of areas and innovators that are investing in digitization efforts embracing cloud and DevOps. While we take pride in some of the marquee names that are continuing to come on board as our customers, we're seeing innovation among our customers across the spectrum. The sense of urgency is felt by all to move faster, to reduce risk and to make employees more productive with strong cost control mechanisms.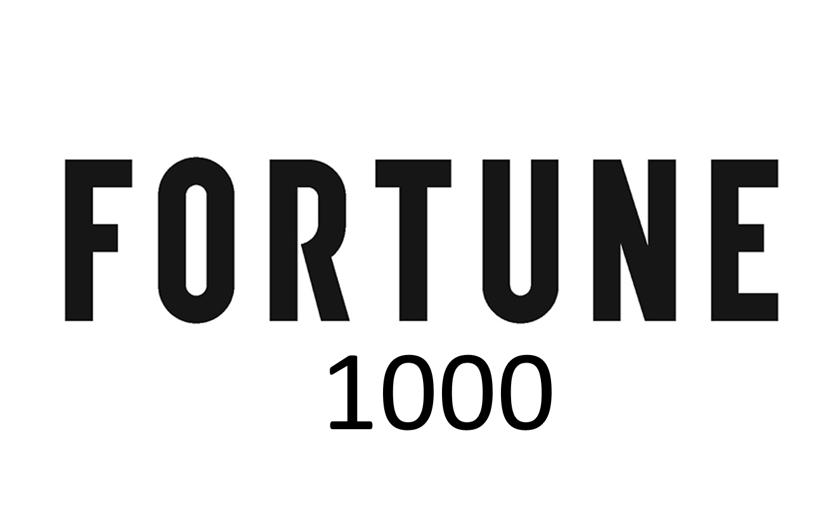 A significant portion of our revenue started to be subscription based
This was a shift for Quali from its earlier model of selling based on perpetual revenue and annual maintenance contracts. While we still provide that flexibility to customers with CAPEX spends, we've predominantly shifted now to subscription revenue. This helps customers bring more users into the fold and it increases adoption within organizations and delivers ROI faster. It also is a shared commitment between us and our customers – a partnership of sorts where we are driven to help each other succeed faster. Quite a few of our subscriptions are 3-years now and over 75% of our customers including our older contracts have now moved to subscription.
Internally this has meant changing our revenue recognition, yearly targets, sales and channel compensation structure etc., touching backend sales and marketing automation processes but on the flip side, it has allowed us to scale much faster as an organization and to address customer budgets more innovatively. Many software companies begin as subscription companies – changing business models without impacting revenue is akin to repairing the wings of a plane while it is flying – an interesting exercise in conscious pivots.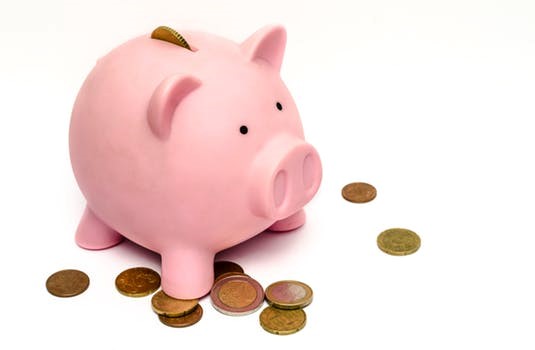 Our customer diversity increased
As we expanded our global footprint and sandboxes found innovative use-cases, we continued our focus evenly on service providers and the enterprise. We've been fortunate to have three of the top financial services customers in the US, 8 of the top ten telcos, three of the top five public cloud providers and a range of new and innovative enterprises found value in cloud sandboxes. Who would have thought a paper company would have hundreds of software developers, or a company known for its best-of-breed hardware solutions would be building one of the most innovative developer focused sandbox solutions on the planet?
Some of the use-cases of sandboxes were a surprise to us. Our customers were using the notion of environments-as-a-service in so many innovative ways.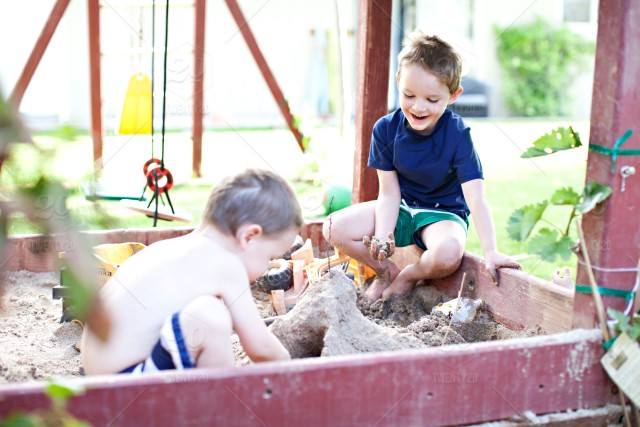 Cyber Ranges started to pick up – big time
While it is always easy to spin up something virtual, Quali was always known for its ability to integrate well with physical infrastructure and to automate and orchestrate an environment on any cloud, for any application or infrastructure. For modeling and orchestrating full-stack environments on-demand, this is a boon.
With increased cyber security threats globally, building up cyber ranges for training, security posture testing and hardening is very important. However, rising complexity of distributed environments and sophisticated communication equipment in all forms of connected security including on the battlefield has made this a difficult task to achieve paving the way for defense agencies, financial service institutions and larger enterprises to adopt cyber ranges as a credible and proactive defense mechanism.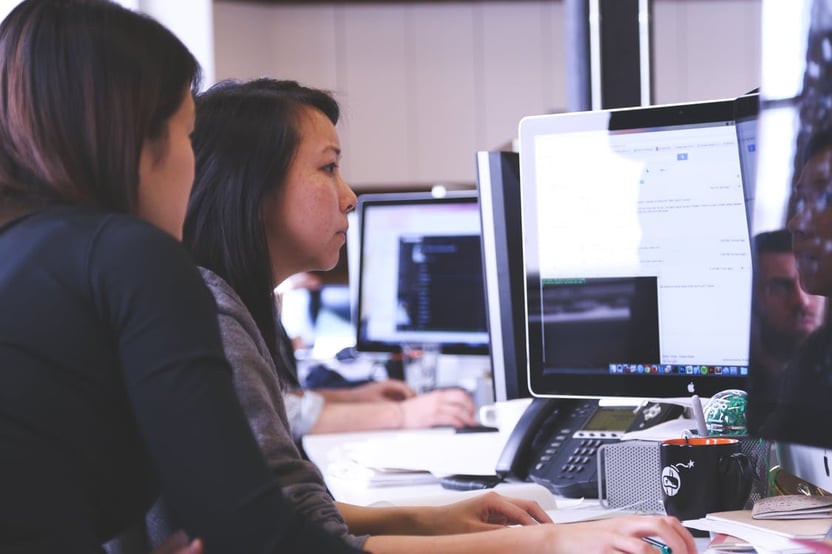 Our Multi-cloud story became stronger
Today's clouds are like yesterday's cell phone providers. You should be able to switch to the best cloud provider and be able to carry all your data, processes and operational models, as easily as you could port your cell phone number and move to a different provider. Except you can't. Cloud providers have made their offerings quite stick – it's easy to get in, but somewhat harder to get out.
So, products and offerings that can offer abstraction for multi-cloud offerings are becoming popular. Even though our customers may not truly be operating in a hybrid or multi-cloud operational manner, the fact that we can spin-up environments consistently on private, public or hybrid clouds allows them a sense of future proofing. They can design blue prints once and deploy via a single click on any cloud/s. Last year we added support for Azure, OpenStack in addition to AWS, VMware and Baremetal offerings. Very soon we'll be announcing support for Oracle cloud and the architecture is obviously extensible to accommodate Google Cloud platform as well.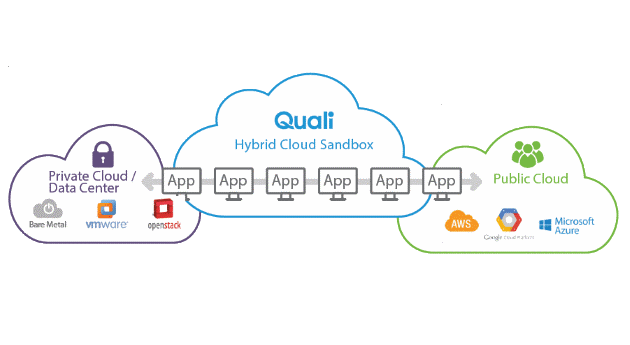 Our partner ecosystem expanded
No man is an island and that goes for corporates too. We have always had strong technology partnerships. As we continued to expand our multi-cloud offerings, the ecosystem expanded with better technology integrations and go-to-market partnerships with the likes of Amazon Web Services (AWS), CA Technologies, JFrog, CGITower and more recently with Oracle Cloud. We have solution briefs, joint demonstrations and more with these partners and several others that are showcased on our website.
Introducing our Gen 2.0 "Shells" allowed our technology partners and customers to easily extend the power of Cloudshell to other products including their own do-it-yourself products in a seamless way. The CloudShell software development kit (SDK) got downloaded hundreds of times.
Our channel partners also switched to high-gear with greater training investment and helped expand our pipeline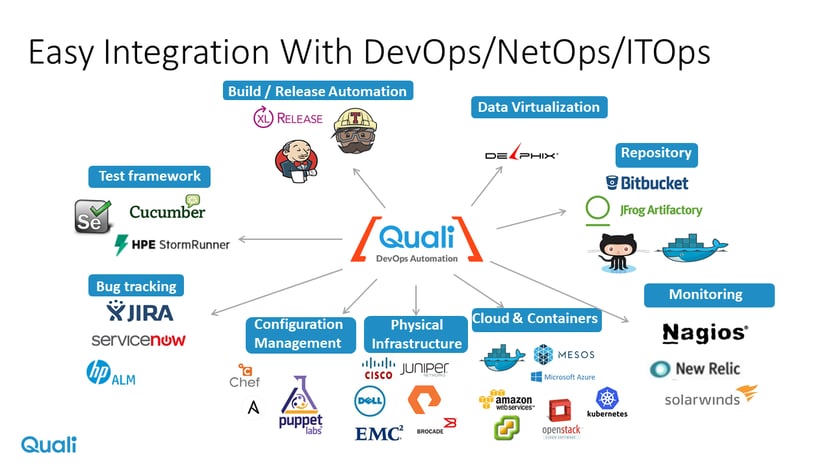 Our market presence improved considerably
While we're still scratching the surface in terms of market awareness, we took strong steps to further increase our presence in 2017
We won 9 awards and were finalists in several categories. From the Red Herring Global 100 winners, to Best of VMworld finalists, our award categories spanned automation, cloud management, security, SDN and more.
Our marketing and sales teams conducted 14 educational webinars with industry analysts, customers and partners and participated in 26 tradeshows across N. America, Europe and APAC
We also had over 60+ independent news articles with dozens of analyst mentions and media publications
We delivered several keynotes, tech sessions and participated in a few panel discussions with other industry thought leaders and subject matter experts
We had over 1300+ responses to our annual Cloud and DevOps survey, the results of which are expected to be published imminently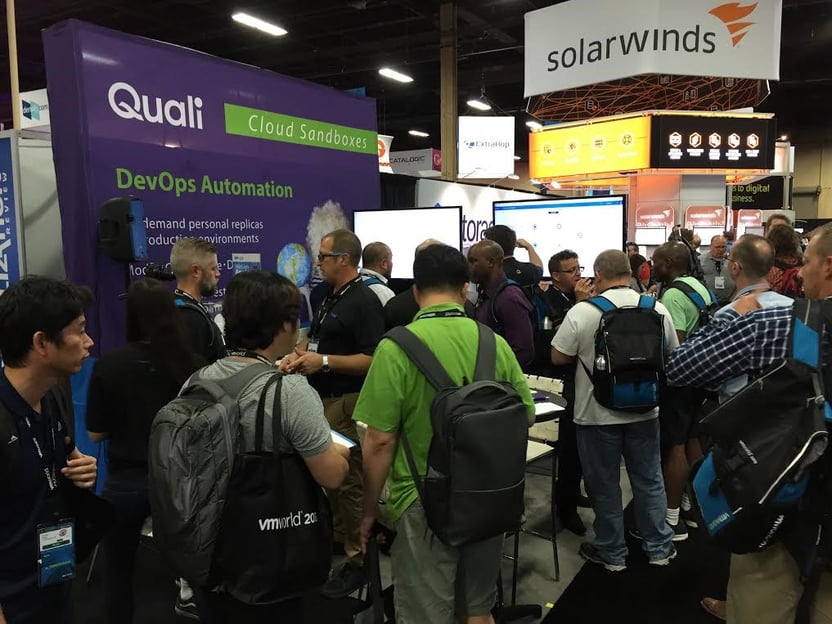 We let our hair down and had some fun!
2017 wasn't all a year of serious work for the Qualians. Across the different offices including our R&D headquarters in Israel, our business headquarters in the Silicon Valley, we carved out time for some fun stuff. Barbecue parties, magic shows, fun runs in crazy costumes and then some!
This is something I'm personally hoping we'll do more of this year.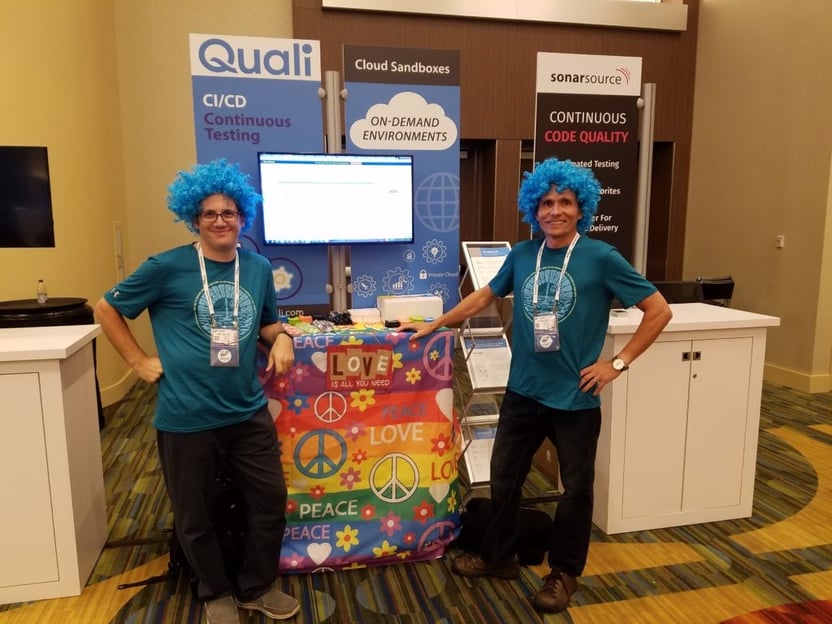 A big THANK you to our customers, partners and all the employees and their families for making 2017 a year to remember and a toast to make 2018 even more.