You might have heard that Oracle Ravello will go end of life by May 2020. Although Ravello filled out an interesting niche in the Oracle portfolio, media reports indicate that the tech giant is turning its attention away from this product line. What does it mean for Ravello customers? They will now face a choice to find a replacement or move forward without an Environment as a Service solution.
There are several key areas to consider when looking for a replacement of Oracle Ravello. This post provides insight into the different capabilities you should consider and offers details on how Quali's CloudShell Pro platform delivers on them.
4 Considerations For Your Oracle Ravello Replacement
Application Configuration and Deployment in Multi-Cloud
An important factor when running a demo is to show how your product interacts with multiple other applications as part of an environment. When applications are dynamically configured for each demo, the license configuration can often be a challenge to manage. The CloudShell Pro platform lets you pick an image directly from the public cloud marketplace. That means in most cases that the license is already provided for and does not require additional handling.
Additionally, each application can be tied to multiple public clouds if needed. That makes the task of switching between different clouds a simple parameter selection that can be done at runtime. It would also be possible for existing Ravello customers already using OCI to keep their cloud of choice. Other cloud platforms that Quali supports include AWS, Azure, and VMware.
One of our clients, Skybox Security, was able to use CloudShell Pro to decrease their demo environment set-up time by 80%.
Simplify Environment Design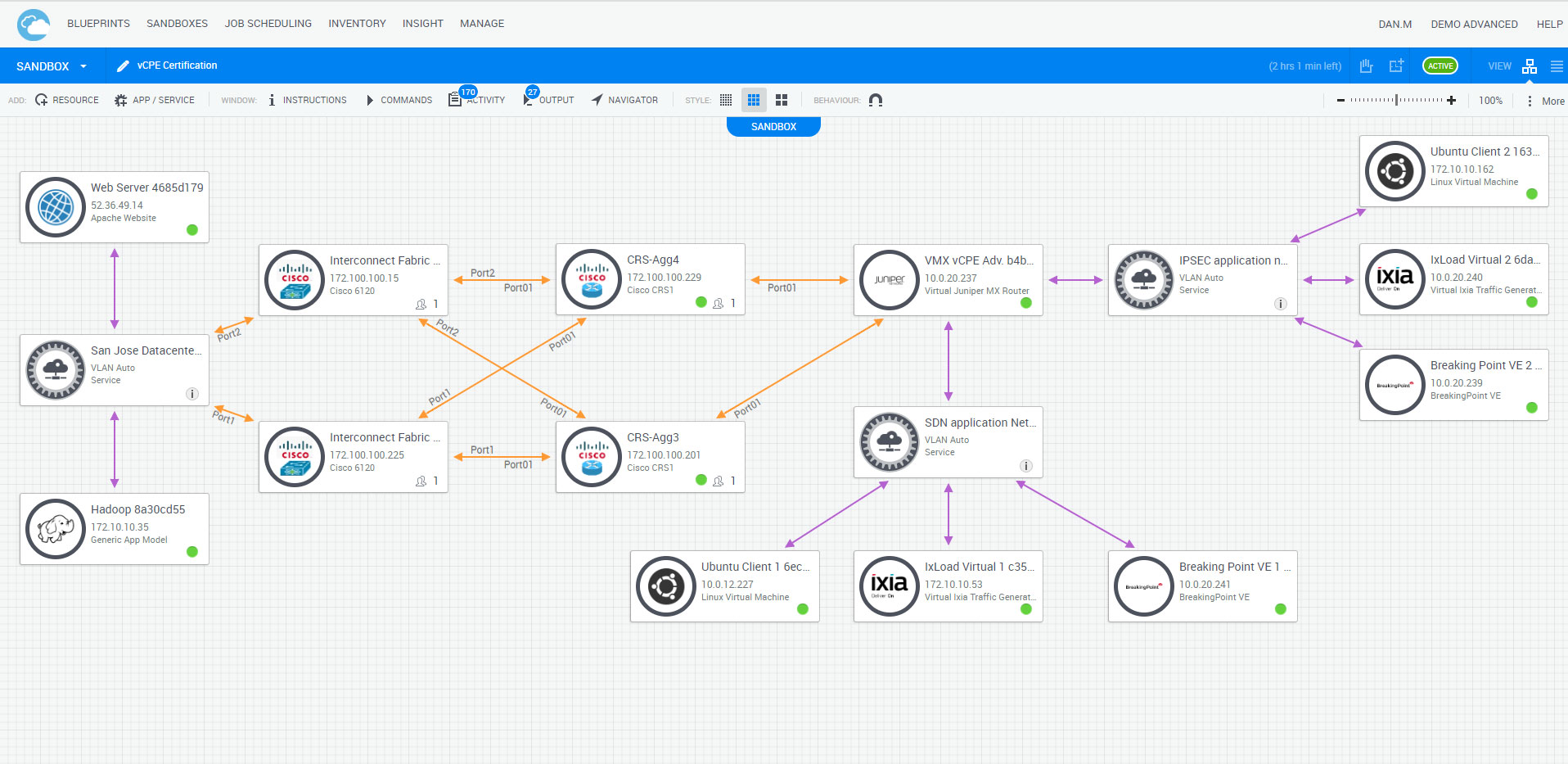 When running a powerful sales demo, it's essential to show to customers and prospects how your product will behave in the real world. With CloudShell's simple drag a drop approach, users can design complex demo environments from standard building blocks in just minutes.
Behind the scene, context-aware orchestration handles all the complex network connectivity and security to set up and tear down these environments.
Self-Service Capabilities
Self-service is a paradigm change for sales engineers. Instead of scrambling to put together a collection of systems with the pressure to meet a customer deadline, they can select the desired demo from a blueprint catalog and be ready in minutes.
This dramatically increases the ability of one engineer to scale up the number of demos they deliver at the same time. It also helps multiple teams within the same organization create dedicated user domains that align with product lines without overlapping with one another.
Community Ecosystem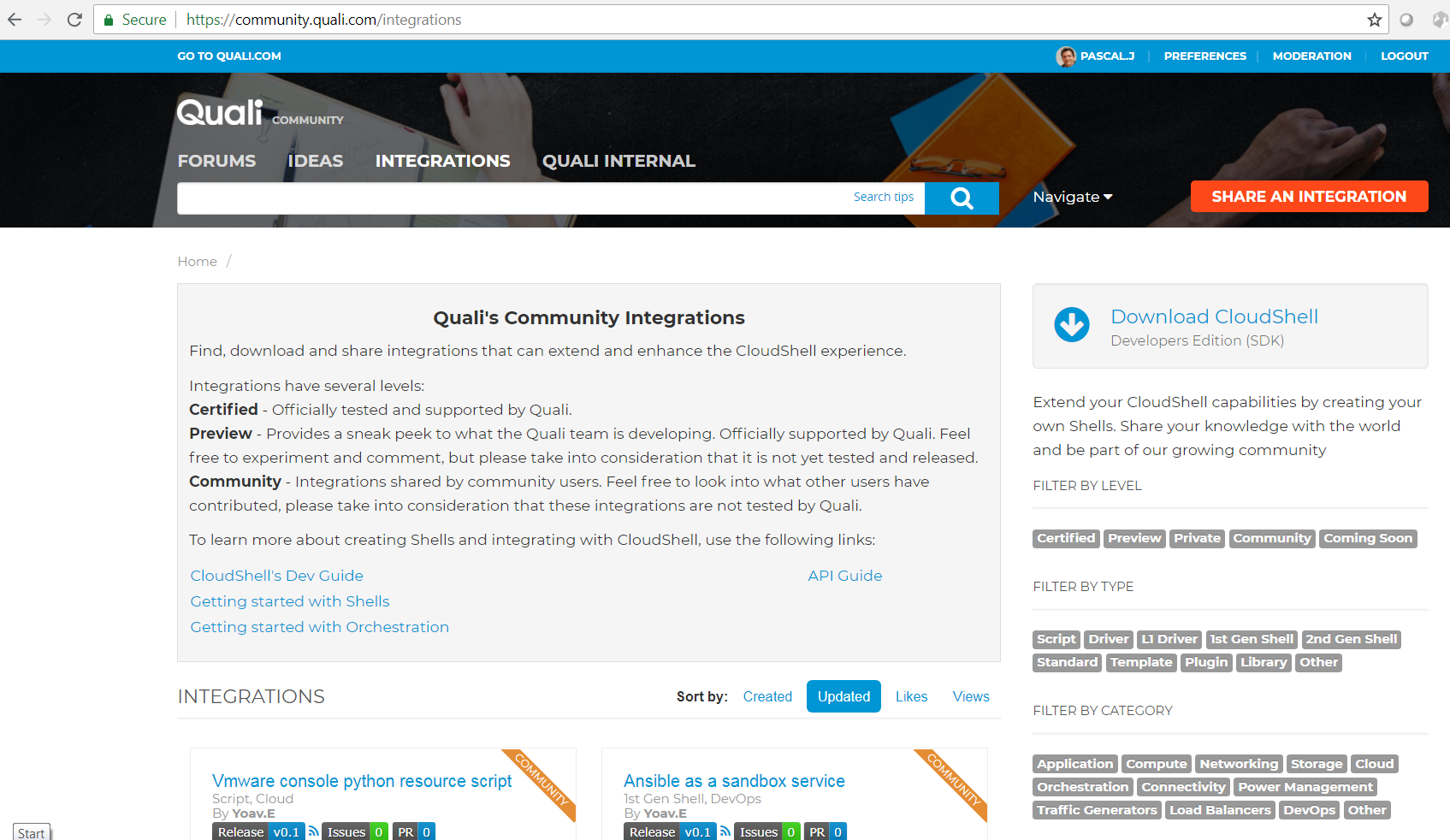 The CloudShell Pro platform has a fully open-source ecosystem based on industry-standard modeling. That means users can leverage existing content that others have published.
In addition, multiple tools and extensive documentation are available for free to developers from the community portal, including an SDK. CloudShell Pro content is designed with extensibility in mind. If an integration is not supported yet, it can be easily developed from templates and basic knowledge of Python.
For additional details, check out our full comparison matrix to learn how Quali's CloudShell Platform offers a solid alternative to Oracle Ravello.