OpenStack has been at the nexus of some noteworthy business decisions over the last few months, as organizations from Wal-Mart to IBM have made the open source project a linchpin of their cloud strategies. Moreover, a shift in attitude toward OpenStack may be underway. One of the longstanding concerns about OpenStack has been its lack of practicality, rooted in difficult deployments, upgrades and migrations. Gigaom's Barb Darrow once described the latter as "backbreaking" processes for some firms, while Cloudscaling's Randy Bias compared DIY deployment of OpenStack to building one's own Linux distribution.
Moves such as Wal-Mart's transitioning of one of the world's largest e-commerce systems to OpenStack, however, seem to signal renewed appetite for OpenStack in major production environments. OpenStack is turning into an important platform for both enterprises and service providers making the jump from legacy to software-defined infrastructure. A cloud management platform such as QualiSystems CloudShell, with its ability to automate the build and ongoing provisioning of legacy, physical, virtual and cloud assets across a variety of cloud and virtualization technologies, is an ideal complement to many organizations trying to achieve these environments.
OpenStack in 2015 so far: More deployments and partnerships come to the fore
Wal-Mart taking up OpenStack was a watershed moment for a project that has traditionally been associated with high risk. The retailer set up an OpenStack-based deployment that featured over 100,000 cores and a petabyte of storage.
Before the upgrade, Wal-Mart was running a legacy e-commerce solution on top of mostly bare metal infrastructure, which limited its scalability. The answer was to implement orchestration and resource services along with infrastructure-as-a-service via OpenStack. As a result of the overhaul, Walmart.com now incorporates many of the core components from OpenStack Havana.
"Wal-Mart taking up OpenStack was a watershed moment for the project."
For Walmart, the vast OpenStack community was an important factor in the decision to pick open source over a solution from a commercial vendor like VMware. On that note, a good indicator of OpenStack's growing influence is the lengths that these vendors behind competing services have gone to support OpenStack. VMware itself unveiled its own flavor of OpenStack at VMworld 2014 and has more recently tried to make inroads into the service provider market through its focus on NFV orchestration and OpenStack. We will look more at these developments in a forthcoming entry, since they speak to the pace and scope of change in the vendor landscape.
Stepping away from Walmart and the enterprise space for a moment, OpenStack is also addressing similarly fundamental issues for carriers. In the telecom sector, legacy infrastructure is a drag on carriers that need to develop, deploy and maintain cutting-edge services such as voice-over-LTE. NFV offers a way forward by enabling virtualized network functions to run on commodity hardware rather than dedicated appliances, allowing for more agile deployment of, for instance, virtual firewalls. In entering the NFV space with its vCloud for NFV bundle, VMware has included many hooks into OpenStack. Service providers have long been interested in taking advantage of OpenStack, and VMware appears to be banking on their continued usage of an open source cloud stack as they remake their networks.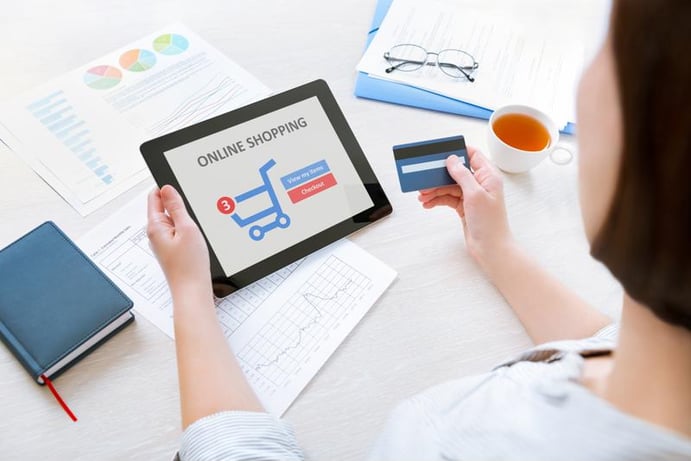 OpenStack now powers one of the world's largest e-commerce operations.
The takeaway: OpenStack is finding its footing after years of skepticism and uncertainty. Wal-Mart et al are accumulating more evidence that OpenStack can be deployed at great scale in production environments. Would-be adopters of OpenStack and other open source platforms will need a plan for migrating from legacy to cloud infrastructure, and a DevOps-friendly, cloud orchestration tool like CloudShell can help them make the move in a sustainable fashion.