As we draw to the end of this series on open networking standards, we'll look at the Open Network Operating System. The Open Network Operating System only launched a few months ago and it has already gotten several major telecoms, vendors and other collaborators on board. The Open Networking Lab (ON.Lab) announced ONOS last November as a complete, open source operating system for at-scale deployment on any type of equipment, including the white box hardware often used for NFV and SDN orchestration.
What is the Open Network Operating System?
ONOS was designed with service providers and their mission-critical networks in mind, with AT&T, Huawei and NTT Communications among its many founding contributors. These providers saw great benefits in SDN, but were concerned that other control plane approaches could not meet their scalability and latency requirements, such as 1 million flow setups per second and less than 100ms for topology convergence. The project focuses on providing a highly scalable and low latency SDN control plane based on a cluster of controllers that distribute management of control plane state and provide zero downtime handling of controller instance failures. ONOS capabilities include:
Compatibility with both existing switches and white boxes for maximum control and cost-effectiveness.
Support for OpenFlow and a wide range of southbound interfaces and devices.
A scalable and highly available SDN control plane for efficient instantiation and deployment of network services.
Open southbound and northbound APIs for control and management.
The initial open source release of ONOS occurred in December of 2014, followed by several big milestones this year already. ONOS will play a pivotal role in bringing SDN orchestration from data centers to service provider networks in the years ahead and in easing the transition from legacy to software-defined infrastructure, by creating a bridge between legacy infrastructure and its commodity successors.
On this subject, ON.Lab advisor Ram Appalaraju has stated that ONOS provides a way to "connect the legacy hardware [service providers] have … to the white boxes of the future." One of the key differences between ONOS and other open source initiatives like OpenDaylight (which we covered earlier as part of a recent series) is that it is designed to work with whatever equipment carriers already have in place, rather than specifically targeting gear from networking incumbents that contribute to the project.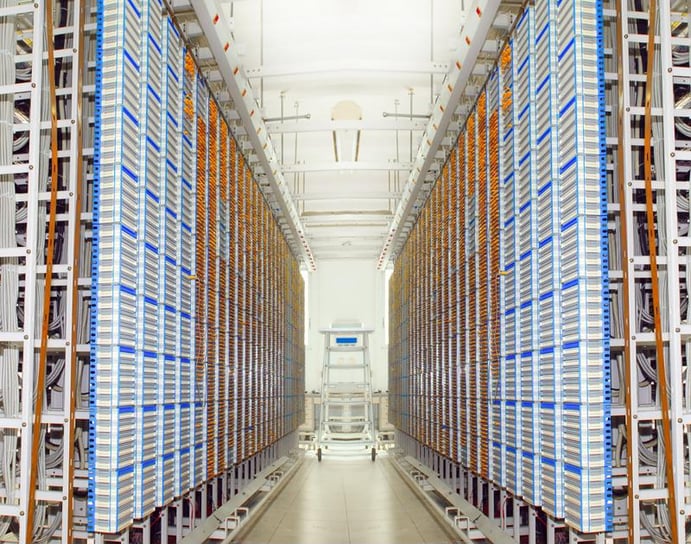 ONOS is easing the move of SDN orchestration into service provider networks.
Cisco, SK Telecom join the Open Network Operating System community
Underscoring its rise, ONOS recently gained two new significant members in the form of networking giant Cisco and SK Telecom, South Korea's largest carrier. On Cisco's part, this move may be meant to broaden the developer community around networking applications, while SK Telecom is looking to ONOS to improve the infrastructure behind its evolving mobile services.
"ONOS will be pivotal in bringing SDN orchestration from data centers to service provider networks."
"The promise of open source SDN to deliver true cloud-like benefits to the network such as scale, automation, programmability, flexibility and service agility will enable us to meet the rapidly evolving demands of this sector," explained Alex Jinsung Choi, CTO at SK Telecom, according to eWEEK.
The takeaway: ONOS is a new open source project to keep an eye on as SDN orchestration becomes increasingly central to service provider networks. With a design for the high scalability and low latency requirements of mission-critical telecom networks and equal support for legacy equipment as well as new white box hardware, ONOS will likely gain many additional contributors in the coming years as adoption of SDN ramps up.